During this COVID-19 pandemic, aside from the understandable fear of contracting the virus itself, there is reason to believe that the ongoing situation has struck financial panic among the masses as well. 
Early on, we could see that there were a lot of instances where Malaysians were panic-buying. Toilet rolls lah, Maggi mee lah, Gardenia bread-lah – all sorts of household items were cleared off the shelves in a matter of minutes either because this people have foresight (cos they know if they stay at home, they eat a lot and if they eat a lot, they will go toilet more) or simply FOMO.
However, the headlines that were raking in the most media attention is the high influx of financially-strapped Malaysians making a beeline to their nearest pawn shop to extend their pawn tickets and corporations making announcements on budget cuts everywhere. 
The Honest Truth
Frankly speaking, the privilege of working from home and getting paid for it (pay cut or not), is not something that every Malaysian has the privilege to have. In fact, as of March 2020, Malaysia saw its highest unemployment numbers in almost a decade since June 2010, with more than 600,000 Malaysians now being out of work. 
This could be directly or indirectly due to the shuttering effects of businesses closing down due to the strains caused by the pandemic on our nation's economy. 
Even with the help of stimulus packages from the Government, Malaysians feel the need to secure some 'quick money' to help keep their heads above water. 
Your Plan B with muv
With liquidity seemingly being the need to survive the financial repercussions of this pandemic, muv has a more long term solution that can help you out. 
For Malaysians who, to put not so eloquently, have spare used vehicles at home, relinquishing that additional financial responsibility can help you out in the long run and muvbid is just the platform for you to do just that.
muvbid, a 24/7 online vehicle bidding with daily bids going on our listings provides seller with the (FREE) opportunity to easily list their used vehicles for sale themselves and just wait for buyers to bid on their vehicle. With our team on hand to help you out with paperwork, inspections and the whole shebang, liquidating your vehicular assets is as simple as it gets.
To find out more about how you can sell your car via muv:
Understandably, not every Malaysian has that luxury of having a second vehicle at home to sell off when strapped for cash. Another viable solution is to downsize your vehicle since transportation is more of a necessity than a luxury asset at this point in time. Our Hire Purchase division can help you seek out pre-approved loan options from reliable credit sources such as TCCR, Chailease and Aeon Credit Service so you have the option to find a suitable vehicle for you on our platform before making it a done deal. Then just sell off your current vehicle to us via muvone, muvAuction or muvbid itself.
We understand that this liquidating assets may not be a choice that everyone has, but should you have the luxury to do so, we urge the public to think about long-term plans that are financially viable and can help you secure better sustainability until our economy starts to pick up once again.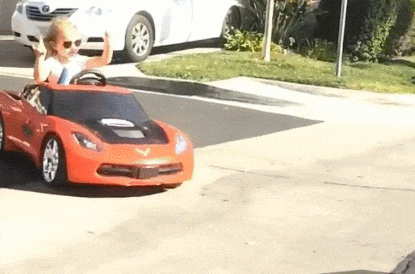 For further information, visit us online at www.muv-x.com or give us a WhatsApp at 018-208 8089 or better yet! With safety precautions now in place at our centres, you can also book an appointment to visit your nearest muv Hub!